Spaces
The Mirrors Venue at Women's Club Raleigh has a variety of spaces available to fit your event needs.
Whether it's a gala event, a wedding reception, a board meeting or a corporate get together, the Mirrors Venue at Women's Club Raleigh has a space that will fit your needs.
In addition to the space itself, we can also help with your event planning. We have established relationships with several local caterers and can help find a fit between them and your budget.
Lobby
The lobby is perfect for receptions and cocktail parties. The square footage includes the hallway adjacent to Daniels Ballroom and has been used for vendor displays and other related activities.
Size: 2000 sq.ft. | Approx. Capacity: 60
Maddrey Parlor
Maddrey Parlor is an intimate space perfect for smaller get togethers. It can be rented without the furniture shown. It is adjacent to the President's Parlor and is frequently rented along with that room to provide a larger meeting space.
Size: 318 sq.ft. | Approx. Capacity: 30
President's Parlor
The President's Parlor contains a working grand piano. The room can be rented with or without the piano and is frequently rented with Maddrey Parlor to provide an intimate reception/meeting area.
Size: 317 sq.ft. | Approx. Capacity: 22
Board Room
The Board Room space is perfect for smaller corporate functions and speaking engagements.
Size: 505 sq.ft. | Approx. Capacity: 25
Stevens Dining Room
Stevens Dining Room features floor to ceiling windows overlooking the exterior garden space. It's adjacent to the kitchen, making it the perfect location for corporate holiday parties or dining engagements.
Size: 613 sq.ft. | Approx. Capacity: 30
Daniels Ballroom
Daniels Ballroom is our largest space. The upper and lower ballrooms may be rented separately or as a package. The room features a large stage, a dance floor and a fully functioning audio/visual system.
Upper Ballroom
Size: 1156 sq.ft. | Approx. Capacity: 120
Lower Ballroom
Size: 2880 sq.ft. | Approx. Capacity: 300
Total Ballroom
Size: 4036 sq.ft. | Approx. Capacity: 420
Other Amenities
Garden Area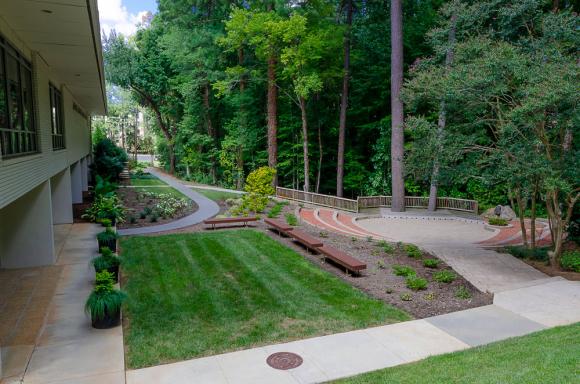 In addition to our indoor spaces, the Mirrors Venue also has a fantastic exterior garden area perfect for weddings or small theatrical performances. This newly landscaped area contains a small stage area and is convenient to the kitchen as well. If you're looking for a great outdoor venue for your event, contact our event coordinator to get more details.
Commercial Kitchen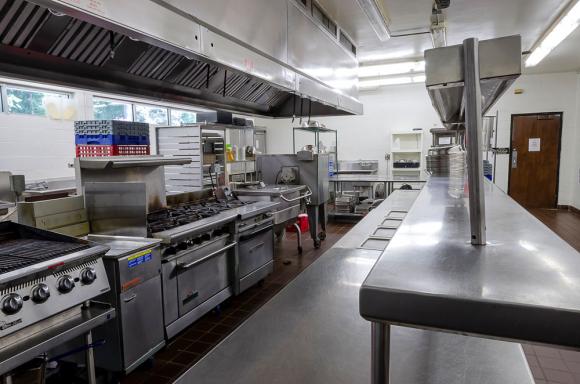 The Mirrors Venue at the Woman's Club of Raleigh contains a full commercial grade kitchen on premises. Our event coordinator can arrange for a local caterer to produce the perfect dining accompaniment for your event.